Underground Propane Tank
October 29-30, 2015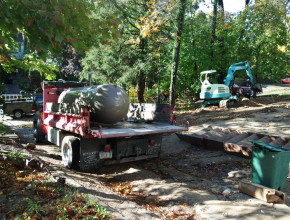 While most of the neighborhood uses oil to heat their houses, I decided to go with propane. It's cleaner, less maintenance, and about the same price as oil. So here is my 500 gallon propane tank on the delivery truck.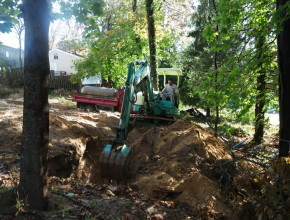 The tank was installed by Great White Propane. First, they had to dig the hole for the 3′ x 10′ tank.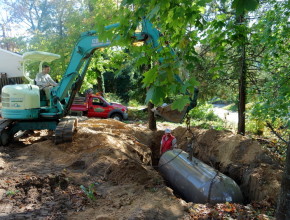 Then he gently placed the tank into the hole.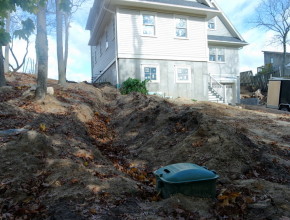 They dug a trench from the tank to the house and laid a plastic pipe for the gas line. The green "garbage can" in the photo contains the meter.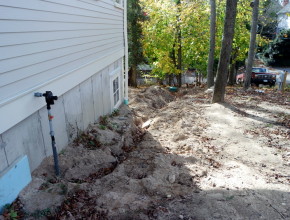 And here is the connection to the steel pipe and valve that takes it into the house. They job went well except I was disappointed by the crummy job they did putting the dirt back on top of the trench and tank.