This cute little log cabin on the north shore of Long Island was unoccupied for over 10 years and fell into a state of disrepair. This is the story of how a rehabilitation has turned into a much bigger project.
Situated on the bluff about 90 feet above Long Island Sound, can you ask for a better view?
You get to see the sunrise and the sunset over Long Island Sound from March through October every year.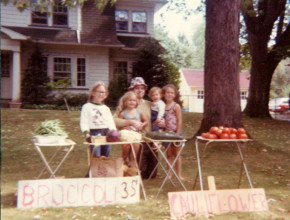 This website is dedicated to my parents who taught us the importance of hard work, beginning with selling vegetables in our front yard at the age of 7, which made this project possible (I hope!).